A little shot of gut genius
A patented water-based solution of live and active bacteria for gut support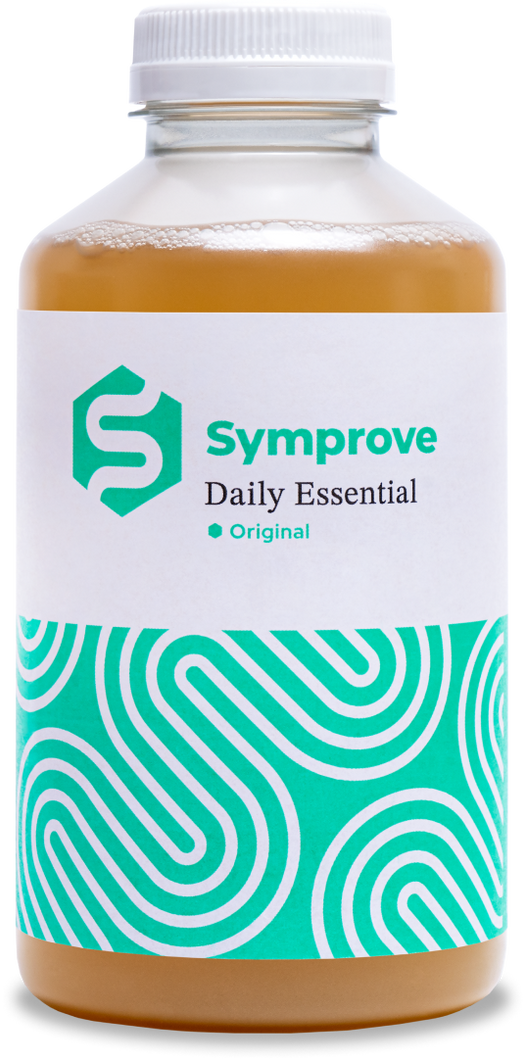 94% of customers feel the difference
Bacteria are like us, they need water to be active.
Suspended in our water-based solution and stored in your fridge, our bacteria are alive and active when you take your daily morning shot. Which means they get to work right away, balancing your microbiome and giving you a good gut feeling.
Water-based
Independently researched
Reaches the gut alive
70ml shot a day
Dairy-free, vegan and gluten-free
Multi award-winning
70 billion bacteria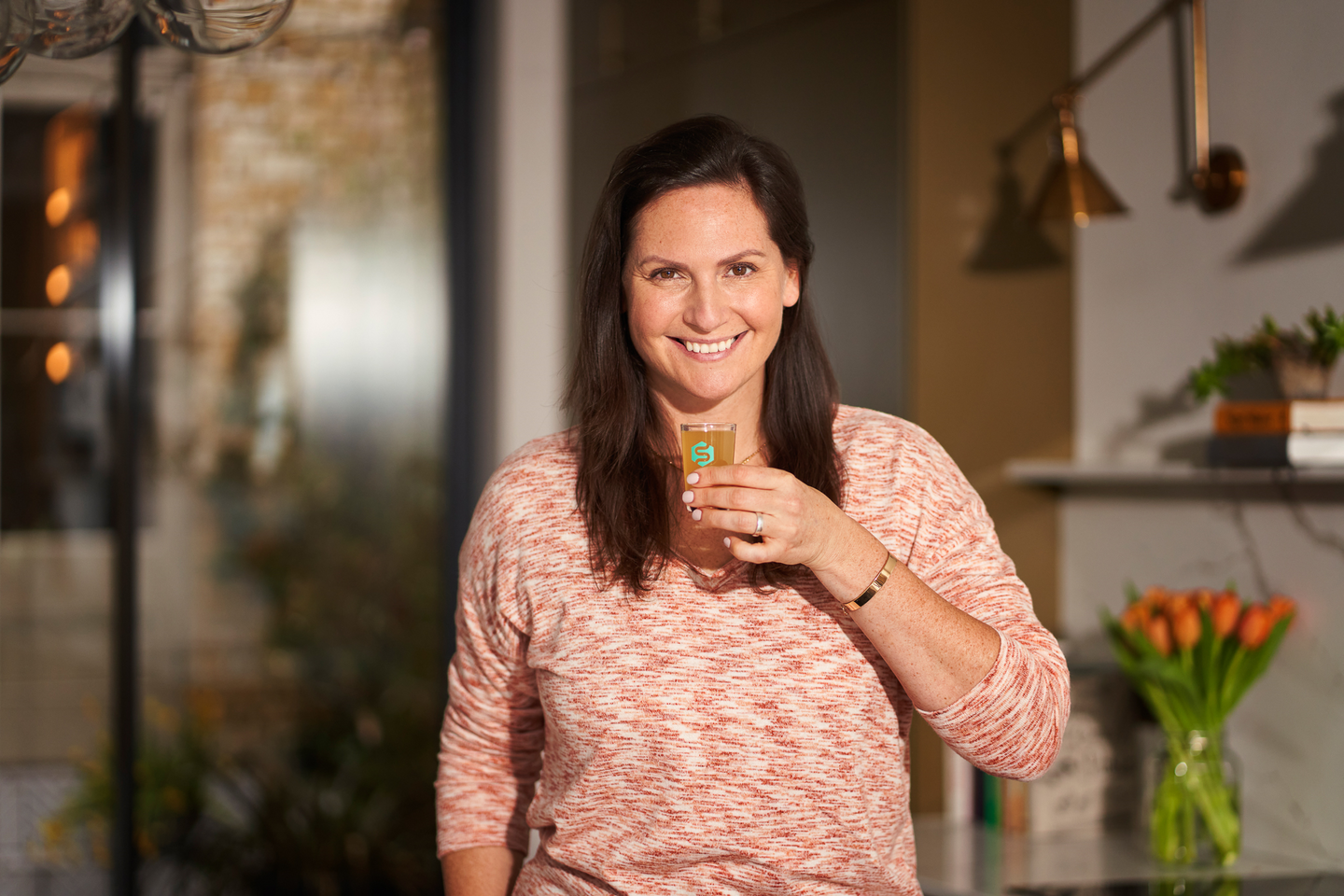 Save 20% on your first 3 months
Ready to start your journey? A flexible subscription is the best way to get going and trial Symprove.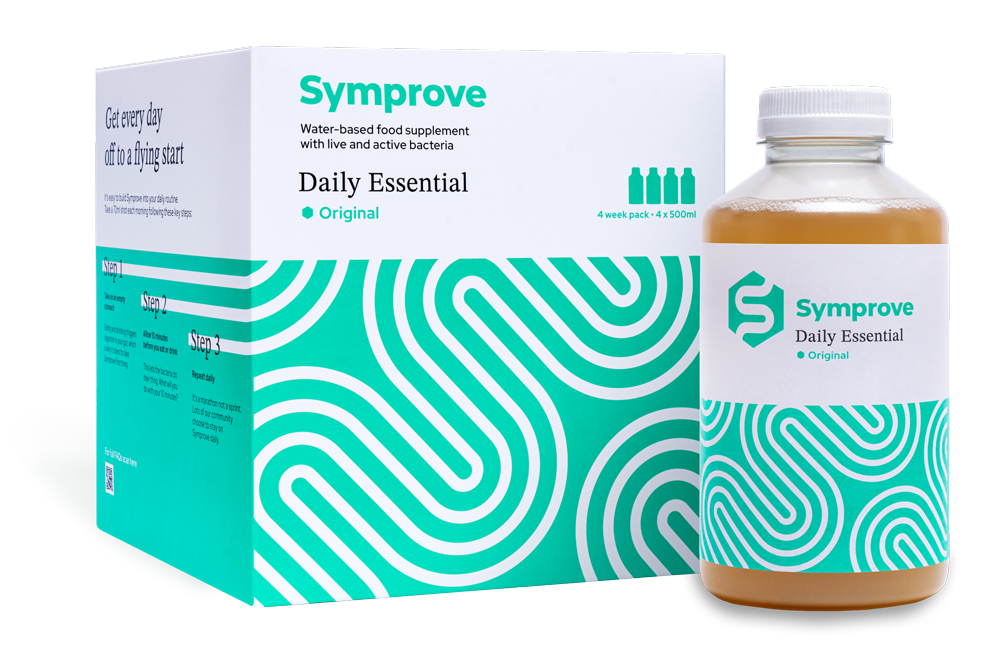 We're recommended by scientists and experts
Our difference is science
Bacteria need water to be active. Other dairy and powder products contain freeze-dried bacteria, but Symprove is a unique water-based solution of live and active bacteria that remain wide awake in the bottle, as you drink them. This means they can get to work right away to support your gut health. No wonder 94% feel the difference.

Want to learn more about the amazing microbiome and the large independent trials we've been part of?
Latest from our team of experts
Join our gut-loving gang
Follow us on Instagram @symproveyourlife
Use #symprove for the chance to feature on our Instagram feed.
Are you a healthcare professional?
We've created a website just for you. Head there for more information on our clinical research papers. Plus, educational resources on Symprove and the microbiome.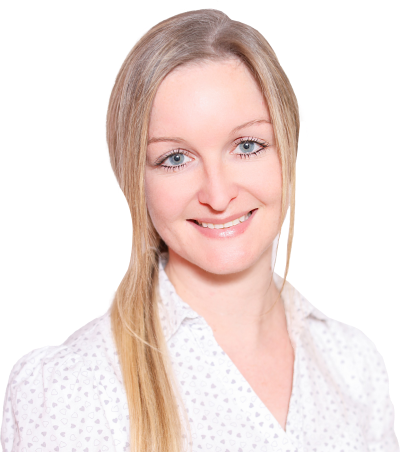 Frequently asked questions
Can't find what you're looking for? Get in touch with us directly or try our clever chat bot.
If you're new to us or prefer something flexible (which you can cancel anytime) our flexible subscription might be your best bet.
Equally, you might want to start with a one-off 3-month pack and decide what to do after that. 
If you love Symprove and are happy to commit to save money 12-month subscription is ideal. Your packs will be sent and payments taken on set dates each month. And you can cancel anytime within your first 14 days.
When your subscription ends, we'll email you to check you're happy to renew. We'll also give you the option to cancel or switch subscriptions too. 
With any subscription you have the option to pause it or simply delay your monthly orders. This is handy if you're heading to hospital for an op or going away, for example. 
It's really easy to make changes to your subscription through your online account. You can also call us on 01252 413600 or email support@symprove.com.
Just remember you can make changes up to 48 hours before your delivery is due. After that, it's too late to alter an order. 
Symprove contains live bacteria (which can be considered a probiotic) and barley extract (which can be considered a prebiotic). It's just that we don't use either term because Symprove is technically classed as a food supplement in the UK.
Maintaining a healthy gut is a lifelong act of self-care. There are no quick fixes when it comes to gut health. So beware of any products that promise a miracle cure!
We recommend trying Symprove for at least 3 months. That's the advice from the British Society of Gastroenterology to anyone trying a new bacterial product. 
And it's in line with the results we see. 94% of people say they feel the difference after 3 months, and many choose to take Symprove for life.
Short answer? Anyone who wants to support their gut microbiome! 
Lots of people on Trustpilot say they take Symprove for gut conditions. Others take it because they know how important their gut microbiome is. 
As with all supplements, Symprove works best with a good balanced diet. For more about looking after your gut through diet, exercise, sleep, and nature connection, head to our blog.
We make Symprove in a controlled environment. This means we're incredibly careful about hygiene, temperature controls and how we handle our live bacteria. These amazing bugs are living organisms so we do everything we can to nurture them. 
Here's an overview of how it's done: 
Step one: we start with a wort concentrate made with specially selected grain
Step two: we purify it and keep its temperature stable in sterilised vats
Step three: we carefully add the star ingredients – our four strains of bacteria!  
Step four: we let them multiply until there's just the right amount 
Step five: we halt the fermentation process and test samples for purity and quality
Step six: once we're happy that everything's spot on we bottle up! 
Good to know: our production process is patented because it's part of what makes Symprove unique.
We deliver between Monday to Friday – and offer free next working day delivery on all UK mainland orders if you order by 4pm. 
Northern Ireland orders are delivered within 2-5 working days. 
On the day of your delivery you'll receive an email or text from the courier. This will give you a 1-hour time slot and the option to manage your delivery for convenience.
We don't have overseas stockists at the moment, but we do still ship single purchases of Symprove to most countries. Please see full information below:
Costs
A 1-month pack is £66.66 (excluding shipping costs)
A 3-month pack is £124.99 (excluding shipping costs)
And as your pack/packs will be dispatched from the UK, you may need to pay import duties or taxes.
Next steps
Email us at support@symprove.com with:
Your full address for a shipping quote
A contact phone number
The number of bottles you'd like to order and your preferred flavour
Where you heard about Symprove (this is just for our reference!)
We will then come back to you with a full quote and a payment link.
Things to know
If you pay by bank transfer any charges incurred are your responsibility.
Deliveries usually take 2-3 working days (but can take up to 7) Via DHL couriers.
Once the parcel has been sent, you'll be emailed tracking details by the courier.
Our bacteria is fine to travel – we frequently ship Symprove around the world. It has a 3.5 month shelf life and doesn't need special packaging or cooling for shipping.But this might be a possibility in future. Email us if you're interested and we'll let you know if things change! You can see our delivery policy for more information.
See all questions
Tip #1: Take 10 mins out!
Always take your morning shot of Symprove on an empty stomach – then leave 10 minutes before you eat and drink. Time for a spot of yoga or meditation?
Tip #2: Give it 3 months
Caring for your gut is a lifelong act of self-care. We recommend trying Symprove for a minimum of 3 months and after that, who knows? You might be one of the many people who go on to take it for life.